The US Virgin Islands are world famous for their fine white sand, sun and wind swept pristine beaches.
Unlike the rocky beaches of some other caribbean islands (which are essentialy volcanic formations that heats up quite a bit by afternoon ), the fine white sand of Virgin Island beaches provide a cooling comfort. Except for Magens bay in St. Thomas, all beaches are free for public.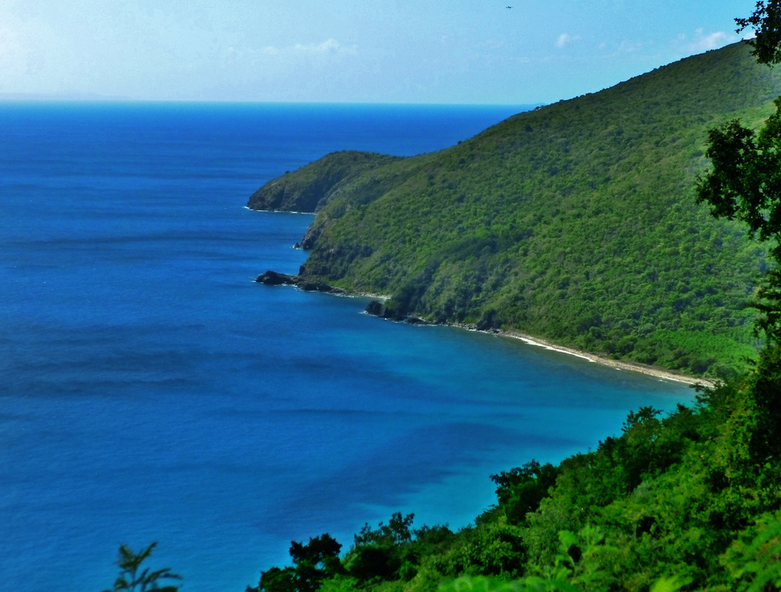 Here is a list of most popular beaches in Virgin Islands :
Magens Bay Beach (St. Thomas): Spread across almost half mile of white sand along calm seas, this is one of the most beautiful beaches. This is a great place for swimming. Occassionaly, it gets really crowded.
Trunk Bay (St. John): Almost all cruise ships make a stop here and it is one of the best spots for underwater snorkeling. This beach is managed by US national park service.
Sandy Point (St. Croix): This is the largest beach in the U.S. Virgin Islands, famous for its calm, shallow waters. This beach is open during Saturdays and Sundays only ( hours : 9am -5 pm).
Cane Garden Bay (Tortola):  It is one of most beautiful, picturesque beaches in the world with its clear water and white sands. It's easily accessible from RoadTown.
Sapphire Beach (St. Thomas): An awesome beach, famous for windsurfing, diving etc and a panoramic view of other islands.
Caneel Bay (St. John): Caneel Bay is famous for its resort (Rosewood hotels) and beautiful beaches. It's actually a chain of seven beaches going all the way from Durloe point to Hawksnest.
Check out the overview map of Virgin Islands here.