Updated on 26 Nov 2022
Now that Cuba is opening up for American travelers (almost !), the travel industry is planning a major expansion to cater to a large number of tourists visiting the island. Airlines, Cruise lines and agents are getting ready to handle visitors under the new rules which allow "purposeful" trips like humanatarian or educational missions. However most agencies are preparing for the open travel, which they beleive would be in the near future.
Carnival cruises said in a statement that it will begin cruises to the island next May for cultural exchanges.
Cuba already ranks as the second-largest tourist destination in the Caribbean and could become the number one if American travel is completely opened up. As per most estimates, Americans already account for one in six of Cuba's 3 million visitors (Mostly Cuban-Americans visiting family). Once the travel policies/regulations are cleared, that number is expected to increase by 1.5 to 2 million.
Contingent on Cuban government approval, Carnival plans weeklong trips from Miami every other week starting in May on a 710-passenger ship ( fathom) which specializes in "social-impact travel" such as volunteering & cultural exchange.
Things to Do When Visiting Cuba
Whether you are visiting Cuba for the first time or you are a seasoned traveler, there are plenty of things to do that will make your trip to this island country unforgettable. These attractions range from the historical sites of Old Havana to the natural beauty of Vinales. You may even be interested in visiting the Castillo de San Pedro del Moro, which is considered to be the largest of its kind in the world.
Old Havana
During your Cuba trip, you will want to consider a few things to do in Old Havana. A UNESCO World Heritage Site, this historic area is home to a blend of different architectural styles. You can spend hours walking through the streets, watching locals at work, or checking out a museum.
Old Havana's landmarks include the El Morro Castle, which was built in 1590. This imposing fortress was designed to protect Havana from military attacks. The castle has three bastions linked by curtain walls. It also has a chapel, wine cellar, and officer's quarters.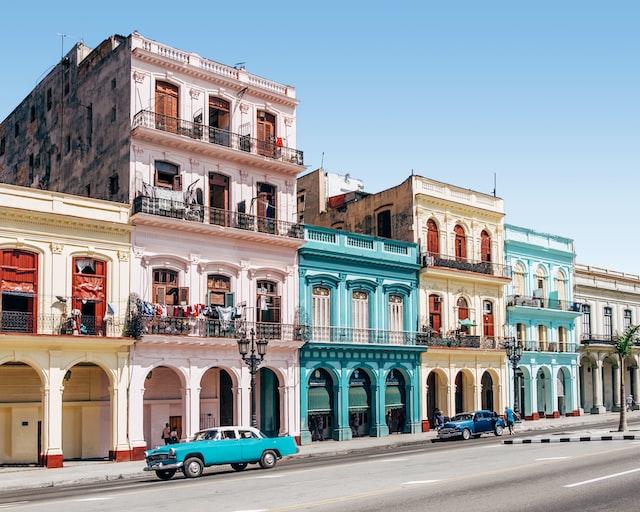 Another Cuban rum spot is El Dandy, which is a late night spot for locals. The venue boasts a cool vibe, and the menu is full of meat based options. El Del Frente, a vegetarian friendly restaurant, is also a good option. It has a rooftop terrace and offers plenty of seafood options.
The Museo Nacional de Bellas Artes de Arte Cubano is an excellent museum, displaying paintings of European and American artists. The museum is also housed in a beautiful historic building.
Another 'old' Cuban building is the Don Luis Chacon mansion. This early Colonial home was built by the governor of Cuba, Don Luis Chacon. This building was originally a shipping warehouse. It has since been restored and turned into a museum.
The Museo Farmacia Taquechel is an antique pharmacy, which also serves as a museum. This museum features a great collection of old drug containers and scales.
Vedado
During your visit to Cuba, don't forget to spend time in Vedado, Havana's seafront boulevard. It is a lively neighborhood that features some of Cuba's best architecture. It is also home to many embassies and international institutions. It is a cultural center of Cuba's contemporary culture.
Vedado is home to the University of Havana. It is the oldest university in Cuba. It is located in a beautiful neoclassical building. It is open weekdays. It is also nearby the Montane Anthropological Museum and the Felipe Poey Museum of Natural Science.
Vedado is known for its affluence. During the sugar trade boom, Vedado became one of Havana's most exclusive neighborhoods. This is reflected in the palatial mansions that dot its streets. Many of these homes were converted into embassies after the 1959 Cuban revolution.
Vedado is home to many of Cuba's most prominent institutions. It is home to the Civil Aviation Authority, Aero Caribbean headquarters, and Cuban Television's National Broadcast Center. It is also home to several theaters and cinemas. The University of Havana is located on the eastern side of the district.
Vedado's avenues are lined with monuments and public art. They also offer a quiet respite from the bustling streets. They are also home to Cuba's largest private antique collection.
Vedado is also home to the Casa de las Americas, which promotes social exchange of Latin American art. It is located in an impressive Art Deco building.
La Habana Vieja
Whether you're planning a trip to Cuba or simply visiting as a tourist, there are plenty of things to do in La Habana Vieja. The city is a UNESCO World Heritage Site, so it's worth taking a look around.
One of the most popular things to do when visiting Cuba in La Habana Vieja is to take a vintage car tour. This will give you a chance to see the city in an old-fashioned way, and you can stop at a few photogenic locations along the way. Usually, tours are a flat fee of 40-50 CUC per hour.
Another thing to check out is the El Malecon, a restored seafront walkway. This area is great for taking in the architecture of Havana. It's also an excellent spot to watch sultry salsa performances.
The Catedral de la Habana is a beautiful baroque church. The two bell towers are an impressive sight. It was designed by Italian architect Francesco Borromini. It is one of the most beautiful buildings in the city. You can even climb up its tower for 25 CUP.
If you're into art, check out the Fabrica de Arte Cubano. It's located inside a former cooking oil factory. The building is decorated with mosaics and colorful gems. You can also visit the San Cristobal paladar, which is located on the bottom floor of a early 20th-century mansion.
Castillo de San Pedro del Moro
Located on the coast of Santiago de Cuba, the Castillo de San Pedro del Moro is an important monument that is a must-see when visiting Cuba. It is a military fortress that was built in the 1700s to protect the port of Santiago de Cuba.
The castle was attacked by French and Antillean freebooters in 1680. After the Spanish defeat, it was converted into a prison. It was also used as a military base by the United States during both World Wars. The fort has a museum with Cuban pirates era artifacts.
Visitors can visit several corners of the castle to get a better look at the fort's interior. The museum has several historical artifacts, including a wooden Christ from the seventeenth century.
The castle has been inscribed on the UNESCO World Heritage List in 1997. It is one of the best preserved castles in the Americas. It was restored in the 1960s, and is now an excellent tourist site. It is open daily from 8am to 7:30pm. The entrance fee is 4 CUC per person. Children under 15 years old are free.
The fort offers panoramic views of the Atlantic Ocean and the Old San Juan neighborhood. Visitors can walk to the fort's entrance from the Paseo del Morro pathway.
El Morro also hosts a US-Spanish naval battle in 1898. The fort was restored in the 1960s, and is open daily. Visitors can also visit the swashbuckling pirate museum.
Saturno Cave
Visiting Cuba is a great way to experience some of the most unique natural wonders. One of these is Saturno Cave, a subterranean swimming hole filled with crystal clear fresh water. While visiting Saturno Cave, you can swim in this crystal clear pool or snorkel in its clear turquoise water.
Another one of the many things to do while visiting Cuba is to visit the Varahicacos Ecological Reserve. This park is home to the oldest known graves in Cuba, dating back over three thousand years. The park is also home to various plant and animal habitats. You can even go on a winding walking trail through the reserve.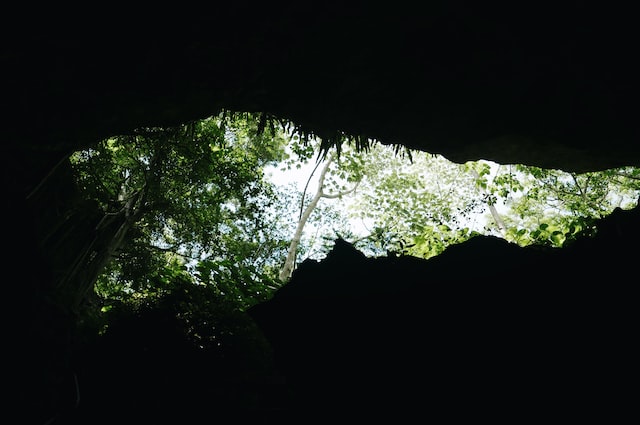 Another unique thing to do while visiting Cuba is to take a catamaran cruise. Cruises are a great way to see Cuba's coastline and enjoy a swim in turquoise freshwater. It is also a good option for those looking for a relaxing night on the town.
Another one of the things to do while visiting Cuba is to go caving. The Varahicacos Ecological Reserve is home to many interesting stalactites and stalagmites. The caves have been carved out of the mountain over thousands of years, and it is interesting to look at the rock formations.
Another one of the things to do in Cuba is to snorkel around Cueva de Saturn. This natural pool is full of fish and stalagmites, making it a good spot for aquatic activities. It is also a good place to view the impressive calcite columns.
Vinales
Whether you're in Havana on vacation or you live here, you should take the time to visit Vinales. This is a small village in western Cuba. It's located in the Sierra de los Organos mountain range. It's a great place to go for the day, if you're in the mood for a horseback ride, some good coffee or a tour of the tobacco farms.
Vinales has some of the best tobacco in Cuba. You can learn about the process of growing tobacco from a local farmer, try a cigar and see a tobacco storehouse.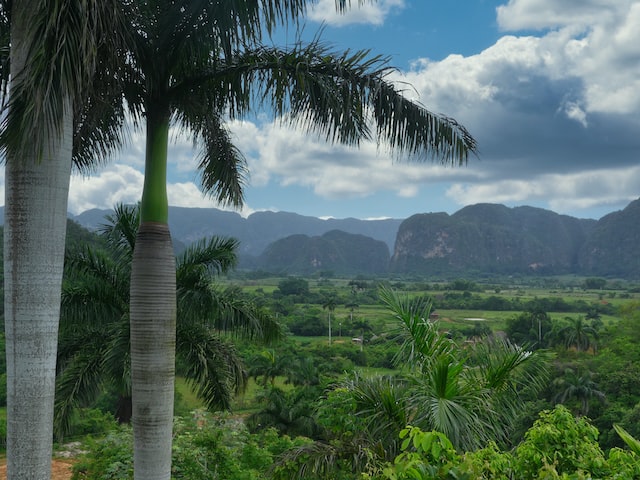 Another good reason to visit Vinales is to see the largest mural in the world. The mural is a painting by Leovigildo Gonzalez Morillo, who studied under Diego Rivera. It's 260 feet tall and 400 feet wide. This mural is one of the best sights in Vinales, and it's conveniently located near souvenir shops and outdoor bars.
Another fun thing to do in Vinales is to go on a horseback ride in the National Park. Many local tour guides combine a horseback ride through the park with a visit to a tobacco farm.
Vinales also has one of the largest cave systems in Cuba. The Cuevas de Santo Tomas is the biggest and best of the bunch. Some of the caves are open to visitors, while others are not. Others are so deep that you must climb a mountain to get to them.