Everything you wanted to know about the Leaning Tower of Pisa
updated : 19-June-2022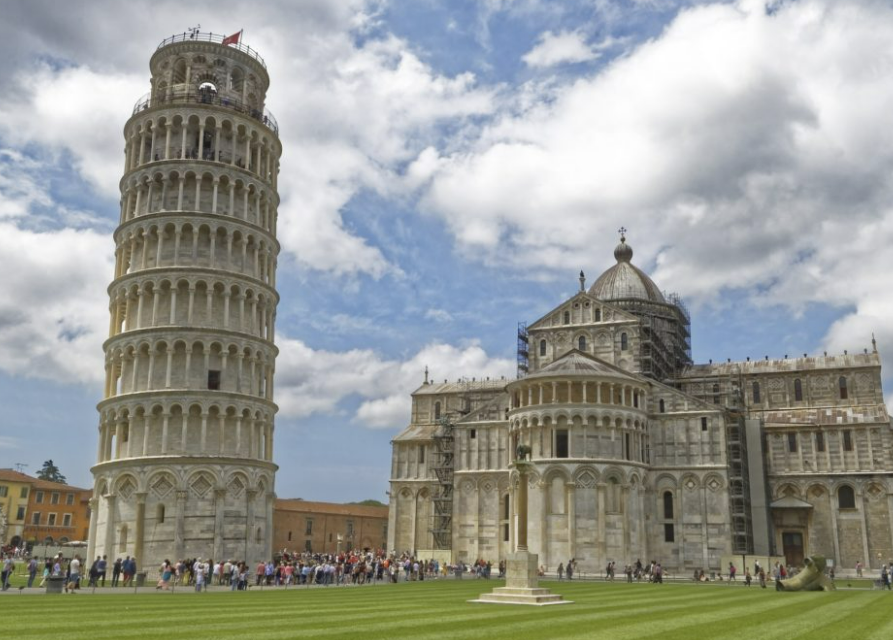 What is the Italian Name of leaning tower of Pisa ?
Torre Pendente di Pisa
Where is this tower located ?
City of Pisa, Italy.
When was the construction started ?
Construction started in 1173
When did the construction of the tower finish ?
Construction finished in 1399
What was the original Height of the tower?
60 m
What is the actual Height of the tower?
56.67m ( on the highest side) 55,86m ( on the lowest side )
How many steps are there in the tower ?
On the north side of the tower there are 294 steps, and on the south side, there are 296 steps.
Popular Hotels near Pisa, Italy
Hotel Galilei
Via Darsena 1 Angolo Via Aurelia Pisa PI

Amenities include :
free breakfast, Parking & Internet access

AC Hotel Pisa by Marriott
Via Delle Torri, 20 Pisa PI

Amenities includes a 24-hour fitness center, coffee shop, business center, Bar and Internet access.

Hotel San Ranieri
Via Filippo Mazzei,
2 Angolo via San Biagio Pisa PI

Free breakfast buffet & free WiFi in public areas / Lobby. Also includes a business center & conference rooms