This is helpful during visits to 3 to 5 countries within Europe. However these countries should be border countries or have direct access by train or ship that is included under the Eurail offer. It is advisable to check that the countries being travelled to are covered under the Eurail Select pass. If not one would have to buy a different ticket for the trip.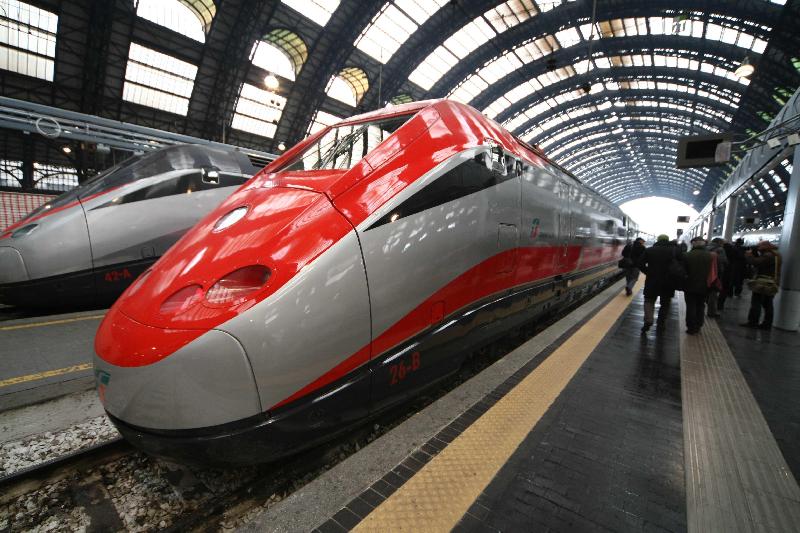 Eurail Discounts, Promo Codes & Coupons
Youth Discount – If you are 25 years of younger on the first day of travel, you can get a 35% discount on the second class pass.Limitation : Greece and Romanian pass allows discounts on first class tickets only.
Kids Discount – Kids under 4 can travel free and for the older children ( 4 – 11), there is a promotion going on for 50% discount.
Family discount –  For small groups of 2 to 5 person, there is a 15% discount (saver pass).
Other Discounts / promotions / Coupons –
Free ferry service between Greece and Italy, including a stop at the tourist island of Corfu.
Free admission to OBB lounges  in Vienna (Wien-Westbahnhof & Wien-Meidling)
10% discount at Meininger Hostels & Hotels , A&O hotels and hostels and 20% discount on sightseeing cruises with Blue Danube( DDSG).
50% discount on lake constance boat trips ( by BSB, OBB & SBS — during may to october)
Free access to SBB lounge in Zurich station(HB) — (1st class only)
Free travel on the following boat services in Switzerland ( BLS, BSG, CCN, LNM,SGV, URh,ZSG)
50% discount on cabrio cable car ( to Stranserhorn)
Free travel on Glacier express between Davos/St.Moris and Disentis.
Free travel between Montreux to Lucern on the Golden pass train.
Certain points to remember are –
• In case of Norway and Finland one has to cross Sweden while travelling on train, hence are not bordering countries.
• Belgium, Luxembourg and Netherlands form the Benelux countries and for the Eurail Select passes is considered as a single country.
• Similarly Bulgaria, Serbia and Montenegro count as one country for Eurail Select pass purposes
• Croatia and Slovenia are considered as a single country
European countries and their borders for Eurail Select Pass –
Austria :- Croatia, Germany, Hungary, Italy, Slovenia, Switzerland
Germany :- Austria, Benelux, Denmark, Finland, France, Sweden, Switzerland
France :- Benelux, Germany, Ireland, Italy, Spain, Switzerland
Denmark:- Sweden, Norway, Germany
Benelux :- France, Germany,Ireland
Finland:- Sweden, Germany
Ireland:- France, Benelux
Norway:- Sweden, Denmark
Sweden:- Denmark, Finland, Germany, Norway
Switzerland :- Austria, France, Germany, Italy
Spain:- France, Italy, Portugal
Bulgaria/Serbia/Montenegro (SMB):- SC, Greece, Hungary, Romania
Croatia/Slovenia (SC): Italy,  SMB, Hungary, Austria
Italy:-  Austria, Croatia, France, Greece, Slovenia, Spain, Switzerland
Portugal:- Spain
Romania:- Bulgaria, Serbia and Montenegro, Hungary
Hungary:- Serbia and Montenegro, Bulgaria
Greece :- Serbia and Montenegro, Italy, Bulgaria
Hungary :- Slovenia, Serbia and Montenegro, Romania, Croatia, Bulgaria, Austria
Within Eurail Select passes there are more options –
• Eurail Select pass: Unlimited travel for the single traveler
• Eurail Select Pass Saver: Best for two to five people travelling together. Valid for two months from first day of usage. Unlimited train travel as per Select pass rules.
• Eurail Select Pass Youth: For persons under 26 years age
• Eurail Select Pass 'n Drive: Three days of train travel and two days of rental car (through Avis / Hertz) in border countries.