Part of the Appalachian Mountain Range, the Blue Ridge Mountains are located in the Eastern United States and run from Southern Pennsylvania to Georgia. The Blue Ridge gets its name from the blue color of the mountains when looked at from a distance. This happens because of the isoprene released into the atmosphere by the trees that grow here.


Running through the Blue Ridge is The Blue Ridge Parkway, which connects the Shenandoah National Park in the north to the Great Smoky Mountains National Park in the southern part. It is known for its exceptional scenic beauty. The Blue Ridge Parkway is 469 miles long and is the longest linear park in the US.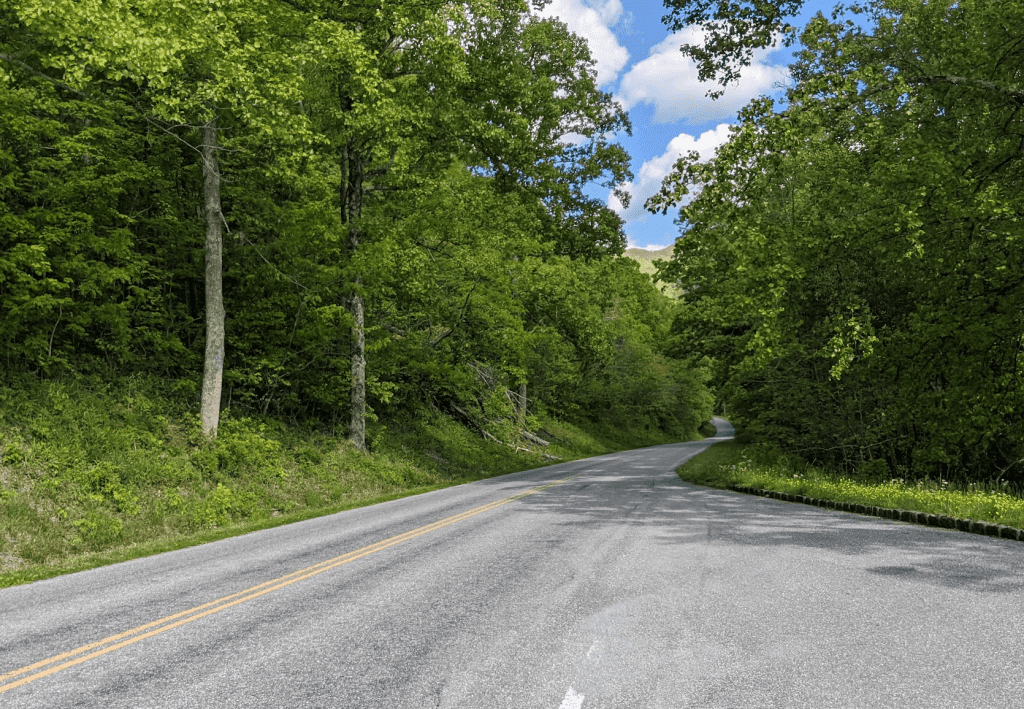 Weather variations are high in the mountains. This roadway is susceptible to closures, especially in winters. The visitor center is located at mile marker 384, near Asheville. The northern end of the Blue Ridge Parkway is Mile 0 Rockfish Gap near Waynesboro, Virginia. The southern end of the Parkway is Mile 469 which intersects with U.S. 441 in Great Smoky Mountains National Park near Cherokee, North Carolina.
There are numerous trails for hiking and trekking, camping grounds, picnic areas, scenic spots, observation towers, lakes, etc. on this route. Rock Climbing, swimming, fishing, hang gliding, etc. are activities done here.
At the different mile markers, there are different attractions. There's the Rockfish Gap at Mile 0, Sherando Lake at Mile 16, etc. At mile marker 84 to 87 you have the Peaks of Otter, which are three mountain peaks.