The U-Bahn or Untergrundbahn is the underground rail system in Austria (and also Germany) a.k.a the Metro or Underground or Subway. The Austrian symbol of the U-Bahn is a white "U" on a round blue background.
In Austria, the U-Bahn services Vienna. Here it is connected with the S-Bahn network. The U-Bahn, S-Bahn, Trams and buses can all be accessed with the same ticket. The Vienna U-Bahn has 5 lines – U1, U2, U3, U4 and U6. Apart from this simple nomenclature they are also distinguished through different colors. The service runs from 5 am to 1 am. The trains are frequent at 2 to 5 minute intervals which extends to 7.5 minute interval after 8 pm.
In October 2013, the U2 line was extended by 2.6 miles and this included three stations.
In 2011, more than 560 million people utilized the u-bahn. Currently there are 5 lines in the system ( U1 to U6 – the various projects for U5 did not take for various reasons)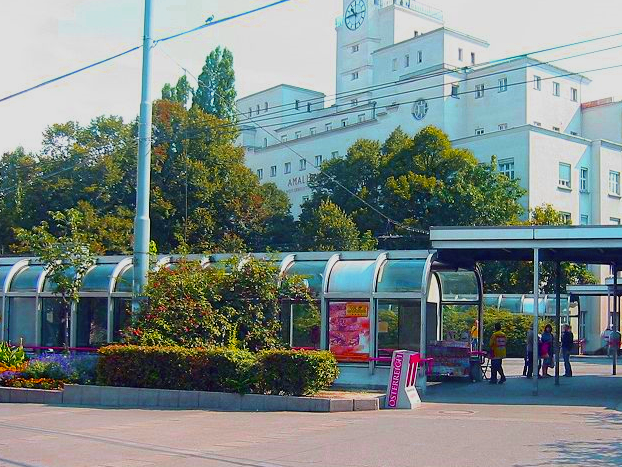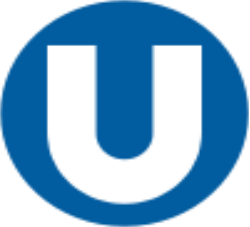 The Lines and their stations are –
U1 (Red) Line
Route: Reumannplatz – Leopoldau
Stations covered in the Reumannplatz – Leopoldau route:
Reumannplatz
Keplerplatz
Südtiroler Platz
Taubstummengasse
Karlsplatz   (U2, U4)
Stephansplatz — City   (U3)
Schwedenplatz   (U4 )
Nestroyplatz
Praterstern
Vorgartenstrasse
Donauinsel
Kaisermühlen — Vienna International Centre
Alte Donau
Kagran
Kagraner Platz
Rennbahnweg
Aderklaaer Strasse
Grossfeldsiedlung
Leopoldau
U2 (Purple) Line
Route: Schottenring – Karlsplatz
Stations covered under the route Schottenring – Karlsplatz –
Schottenring  (U4)
Schottentor — Universität
Rathaus
Volkstheater  (U3)
Museumsquartier
Karlsplatz  (U1   U4)
An extension of this line is underway. More stations would be added.
U3 (Orange) Line
Route: Ottakring – Simmering
The stations covered under the Ottakring – Simmering route-
Ottakring
Kendlerstraße
Hütteldorfer Straße
Johnstraße
Schweglerstraße
Westbahnhof  (U6)
Zieglergasse
Neubaugasse
Volkstheater  (U2)
Herrengasse
Stephansplatz — City  (U1)
Stubentor
Landstraße  (U4)
Rochusgasse
Kardinal-Nagl-Platz
Schlachthausgasse
Erdberg
Gasometer
Zippererstraße
Enkplatz
Simmering
U4 (Green) line
Route: Hütteldorf – Heiligenstadt
The stations covered under the Hütteldorf – Heiligenstadt route are –
Hütteldorf
Ober St. Veit
Unter St. Veit
Braunschweiggasse
Hietzing
Schönbrunn
Meidling Hauptstraße
Längenfeldgasse  (U6)
Margaretengürtel
Pilgramgasse
Kettenbrückengasse
Karlsplatz  (U1, U2)
Stadtpark
Landstraße  (U3)
Schwedenplatz  (U1)
Schottenring (U2)
Roßauer Lände
Friedensbrücke
Spittelau  (U6)
Heiligenstadt
U6 (Brown) Line
Route: Floridsdorf – Siebenhirten
In portions of this route the train runs above ground. The stations covered under Floridsdorf – Siebenhirten route are –
Floridsdorf
Neue Donau
Handelskai
Dresdner Strasse
Jägerstrasse
Spittelau  (U4)
Nussdorfer Strasse
Wahringer Strasse — Volksoper
Michelbeuern — AKH (Allgemeines Krankenhaus)
Alser Strasse
Josefstadter Strasse
Thaliastrasse
Burggasse — Stadthalle
Westbahnhof  (U3)
Gumpendorfer Strasse
Längenfeldgasse  (U4)
Niederhofstrasse
Philadelphiabrucke — Meidling
Tscherttegasse
Am Schopfwerk
Alterlaa
Erlaaer Strasse
Perfektastrasse
Siebenhirten