Icy Strait Point lies about a mile from Hoonah, Alaska. It is located on Chichagof island. It is a privately owned cruise destination point. It is owned by Huna Totem Corporation, which is owned by around 1400 aboriginal Alaskan natives, many of them Tlingit people.
The local economy is largely dependent on cruise tourism. With over one hundred docking of ships per season, this little spot provides a day's activities and a number of restaurants and shops for the visitors. A remnant from the 1930s, the Hoonah Packing Company premise is now converted into a museum, shops, and restaurant.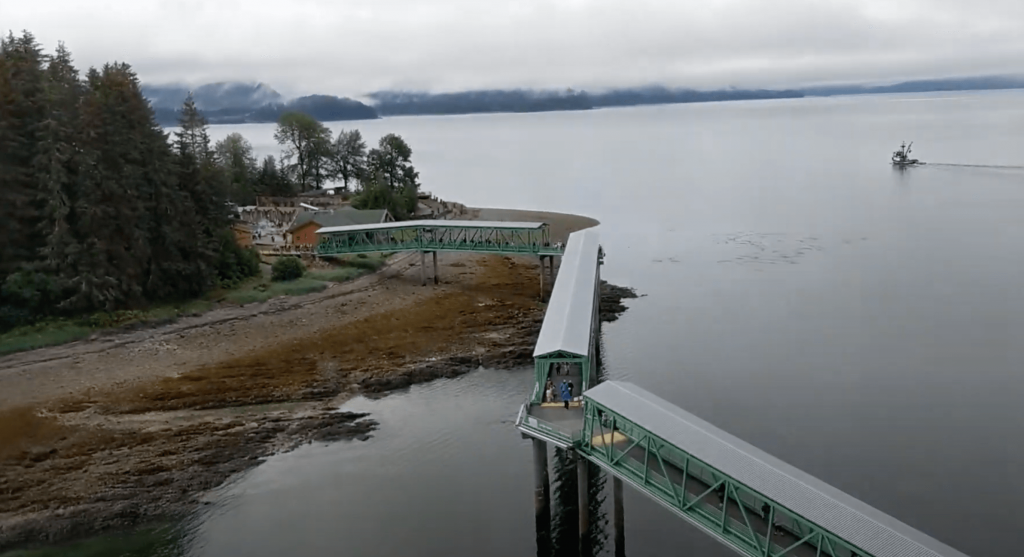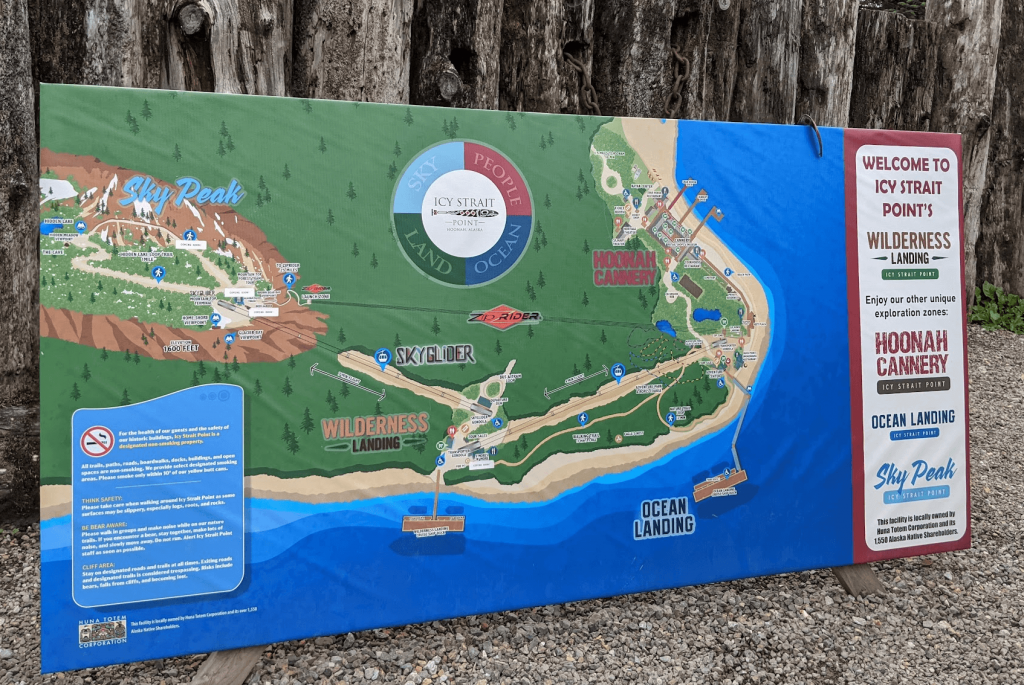 Getting off the ship, one can walk to an area with restaurants and gift shops. There is also the Adventure Center where the various excursion groups meet and wait in line. Tickets and information about the various excursions are also available here. There are some vending machines as well as restrooms. Further, walking along the waterfront, past some quaint private residences, one would reach the converted Packing Company premise.
One of the popular and most advertised activities here is the ZipRider Zip-line, which is touted as the "World's largest ZipRider" with a "1330' Vertical Drop." It does make a lot of noise as riders come zipping down.
Some of the other popular shore excursions in Icy Strait include –
Whale watching
Spasski River Valley Wildlife and Bear search
Hoonah sightseeing with Tribal Dance
Back Country Jeep Tours
Gondola rides and Forest tram rides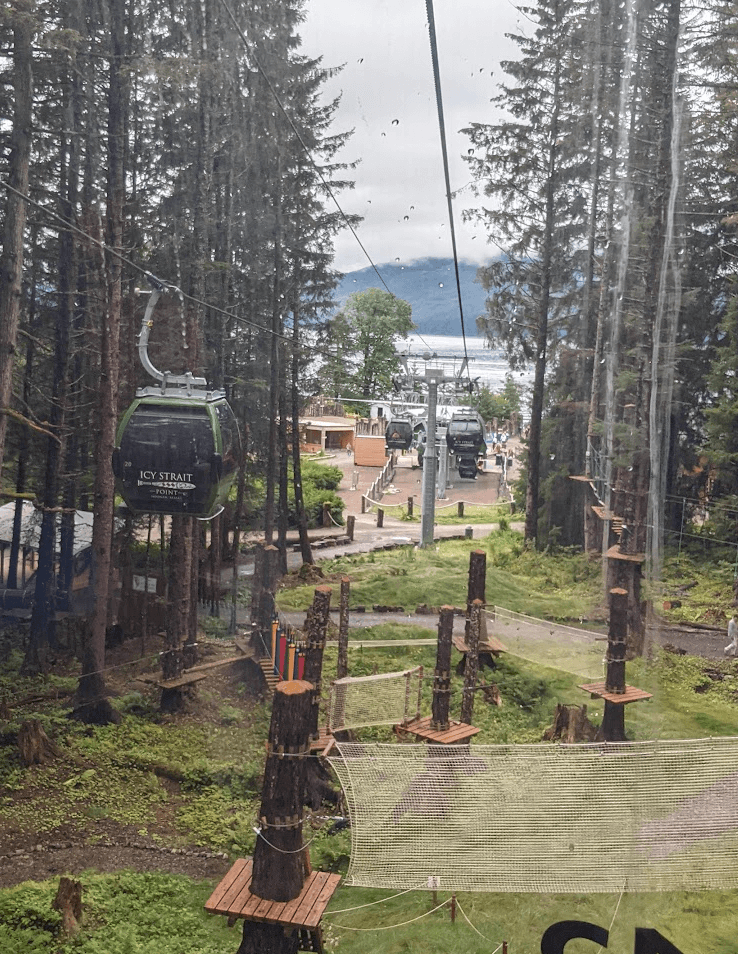 The Gondolas connect the Ocean Landing to the Wilderness Landing and further to Sky View. Ships can be docked at Ocean Landing or Wilderness Landing. The Green Gondolas from Ocean to Wilderness is free. From Wilderness Landing, you can take the Skyglider Gondola to the Mountain Top Terminal at 1600 ft elevation where the tram ride takes place. The 360-degree view tram ride is of an hour and a half duration. It is a scenic ride making stops at various spots for pictures and short walks. It gives a bird's eye view of the mountains and town of Hoonah.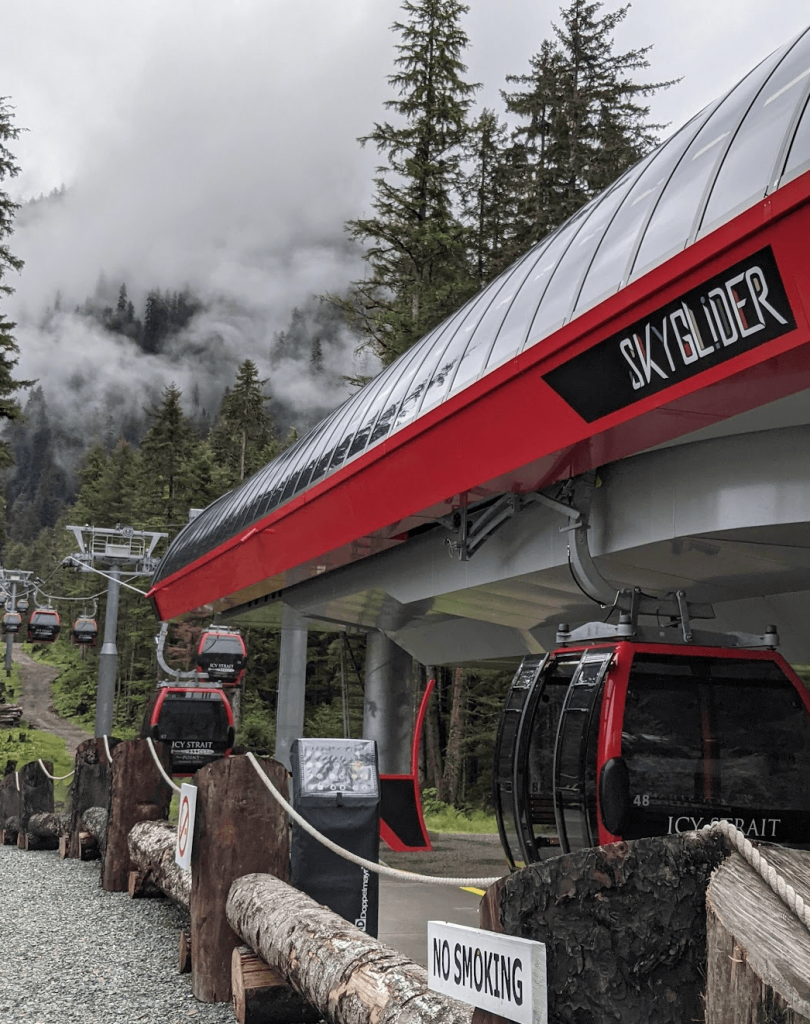 The Gondola to the Mountain Top Terminal is the one you would take if you are riding the ZipRider down. The ZipRider Launch zone is a short walk from the Gondola. These need tickets to ride. The ATV rides, ZipRider rides etc need waivers to be signed.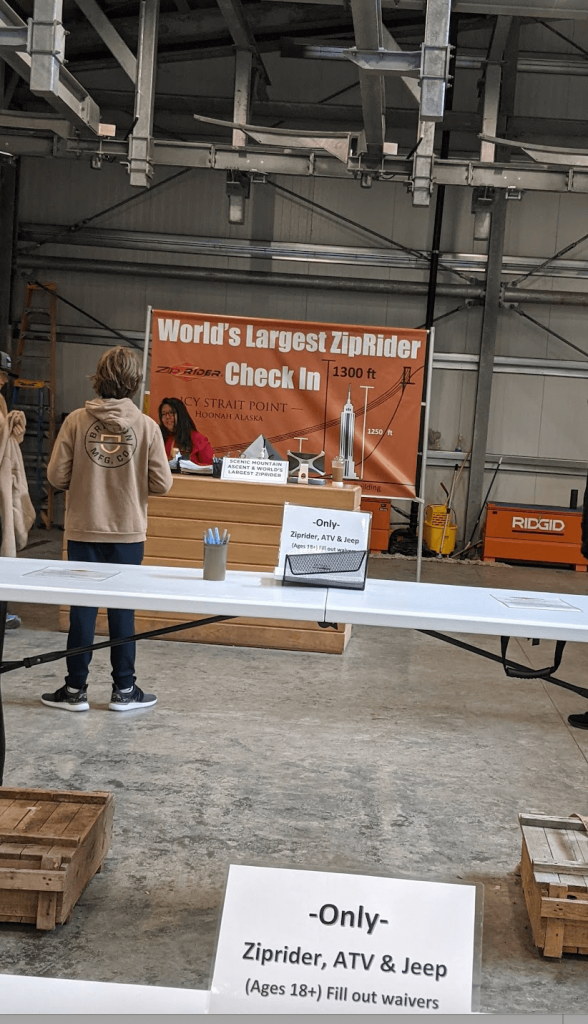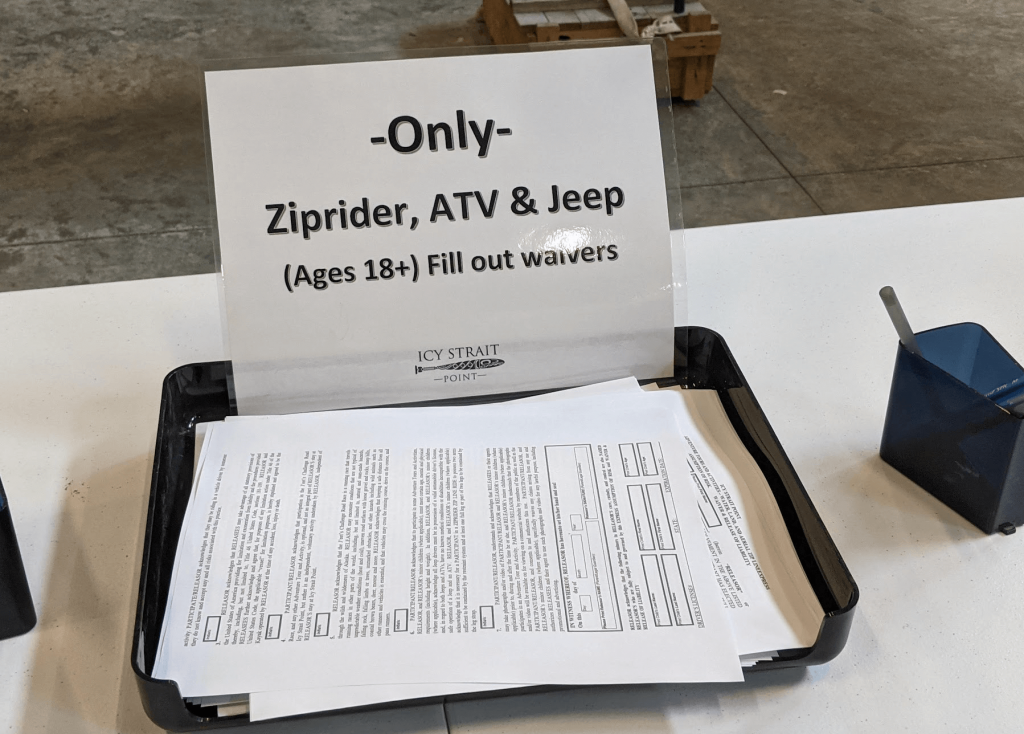 Whale watching here is quite successful since the Point Adolphus feeding area for the Humpback whales is nearby. In fact, there is a money-back guarantee in case you do not spot whales on the whale-watching trip.
The Back Country Jeep Tour is a fun activity for adults. Children can accompany. Each eligible person gets to drive the jeep or if only one person wants to drive that is fine too. The jeeps are led by the tour guide who will take the caravan of jeeps on a pre-set route. S/he can communicate via radio to all jeeps and gives details of the flora, and fauna along the way. A segment of the route is tarred roads and most are narrow dirt roads thus providing a sense of adventure. Before entering the wooded areas, the drive is through Hoonah, which is largely inhabited by the Tlingit community. There are a couple of stops for pictures and scenic views. The Chichagof island is part of the Tongass temperate forest and thus vegetation is lush. The bear population is high in these areas.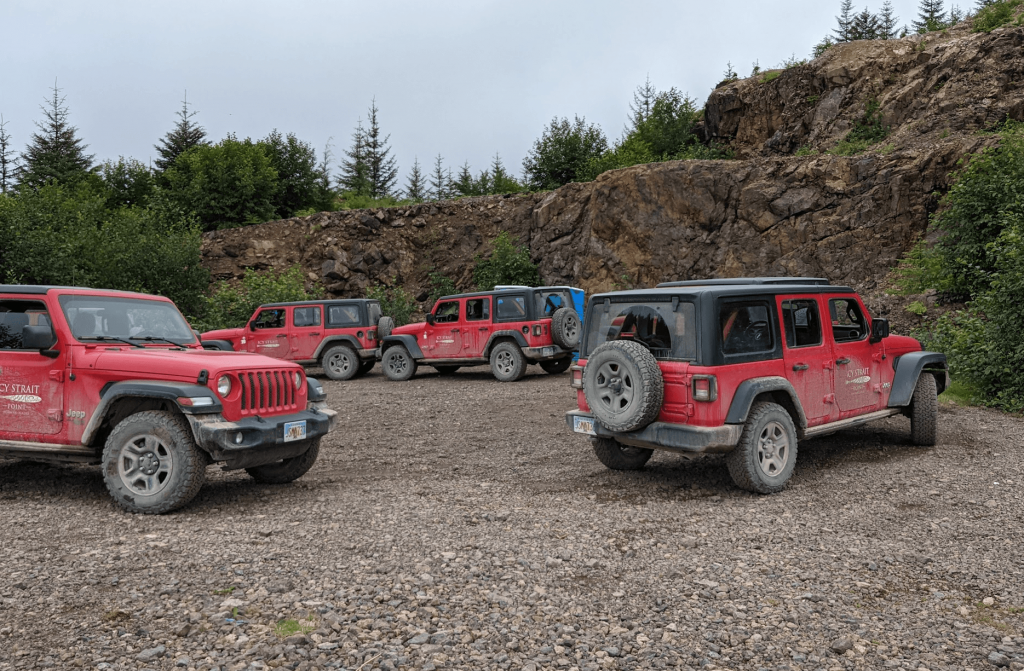 Hoonah is a small city on Chichagof island mainly inhabited by the Tlingit people. With a local population of fewer than 1000 people, Hoonah's economy is largely dependent on tourism, especially cruises. In summer, the population swells with workers from other areas coming in as demand for employees in tourist attractions and restaurants increases.
In the town per se, local stores and a totem pole carving shop are the main attraction. It is a quaint town with little else since most of the activities are based in Icy Strait Point.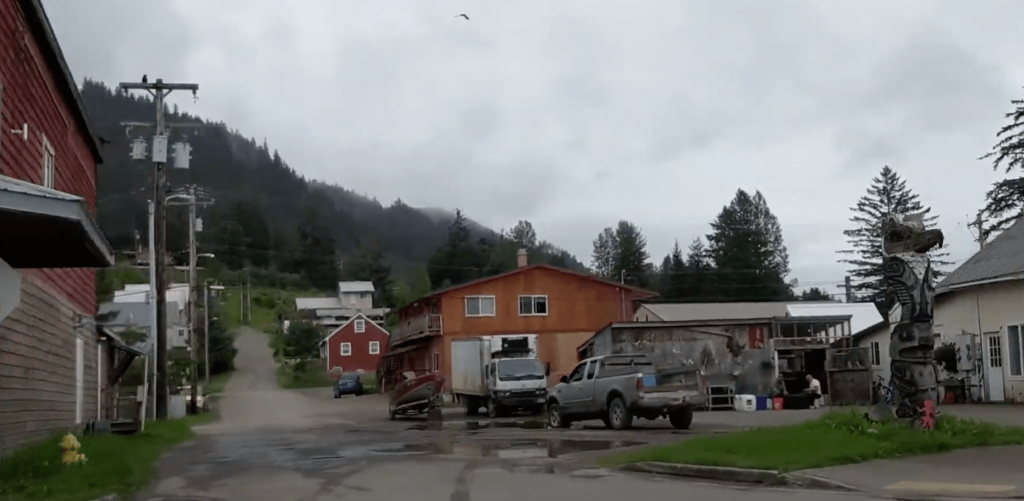 Chichagof Island is the 5th largest island in the Us and is part of the Alexander Archipelago of Alaska panhandle. Chichagof Island boasts of the highest population of bears per square mile than any other place on Earth.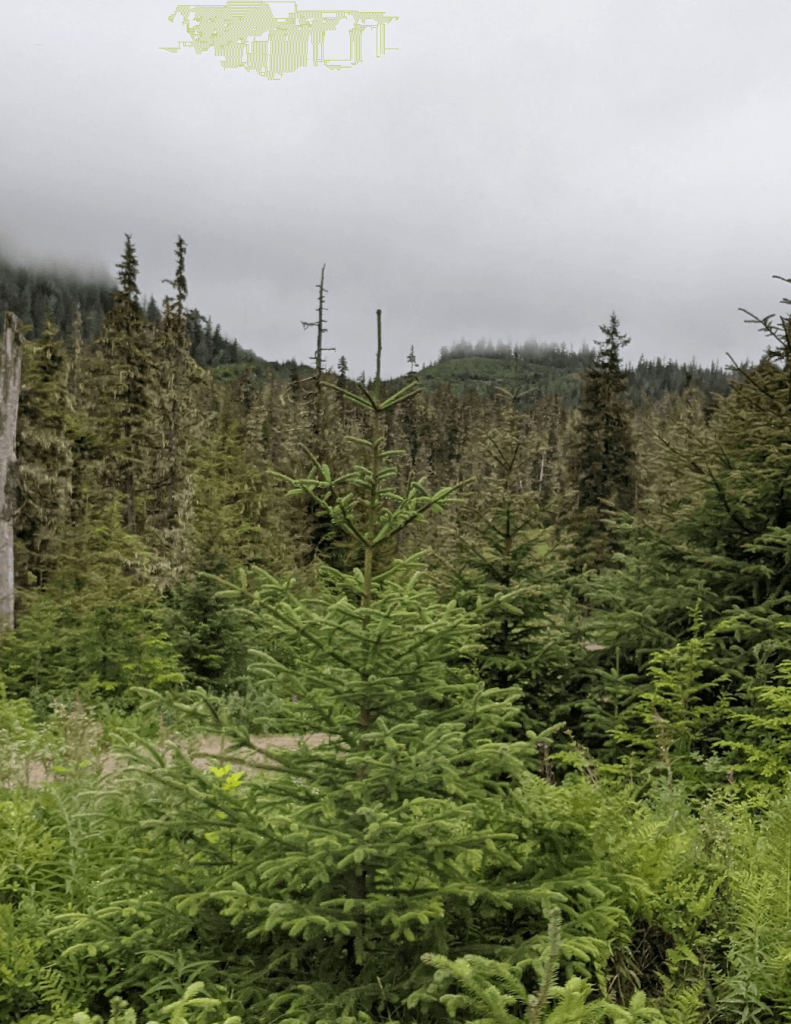 To summarize, located on the west side of Chichagof Island in Icy Strait, Icy Strait Point is a popular destination for cruise ship passengers. There are a number of tours and attractions available here. Many of these tours are fishing related, but there are also tours that focus on wildlife. You can also find many different kinds of local seafood here, as well as other delicious foods.
Icy Strait Point is also a popular destination for whale watching. The area is home to numerous species of whales, including humpbacks. You can find whale watching tours that depart from Icy Strait Point, and they are highly recommended. You may also have the opportunity to see bears in the area. This isn't guaranteed, but the sightings are frequent.
One of the top boat tours in Icy Strait Point is the Ocean Raft Adventure. The tour takes you on an engine-powered raft, and you will have a chance to learn about local Tlingit people. This tour is a great way to see Icy Strait Point from a different perspective, and to see the area's wildlife. You'll also have a chance to see many different types of birds.
Another great way to experience Icy Strait Point is to take a nature walk. There are several different trails in the area, and you can take a nature walk that is only a mile long. This walk is mostly flat, and there are gloves provided to protect your hands. There are also quizzes and log bridges to enjoy. You'll also see wildlife, and there's a good chance you'll see bald eagles. You may even see a brown bear.
Another great Icy Strait Point excursion is the Alaska Fish Cooking Tour. This is a great way to experience Alaska's native cultures. There are a number of different ways to do this, including a tour that includes a cooking demonstration, and one that includes a tasting. In addition, the tour includes a beverage and recipe cards to help you cook your own meal.
For the more adventurous, you can take a ZipRider ride. The ZipRider is the tallest and largest ZipRider in the world, and it is a great way to see the area's wildlife and beautiful scenery. You'll be strapped into a sturdy seated harness, and you'll receive a safety briefing. You'll have the opportunity to see the bay, as well as the many islands that surround Icy Strait Point.
The Hoonah Mountain Zipline Ride is another great adventure in Icy Strait Point. You'll be taken from the top of the mountain to the beach, and you'll learn the history of the Huna Tlingit tribe. You'll even have a chance to experience a traditional Huna dance.
You can also visit Hoonah, which is a town located in Icy Strait Point. The town is about 1.5 miles from Icy Strait Point, and you can take a shuttle bus to get there. The bus departs from Icy Strait Point, and tickets are available at the Huna Outfitters. The bus costs $5 for a round-trip ride, and the driver will give you information about the area.