Tracy Arm is a fjord in Alaska that lies off Stephens Passage opposite Admiralty Island. At the end of the fjord lies the twin Sawyer Glaciers, North Sawyer and South Sawyer. The fjord has large and small floating ice even in summer. 
On Holkham Bay, south of Tracy Arm lies the Endicott Arm. Both are popular with cruises as well as tourists visiting by seaplane. 
The Tracy Arm fjord has distinctive colored water and as one approaches the glacier it is a majestic sight. The striking blue color of the glacier is reminiscent of gems. With different shades of blue and turquoise and streaks of brown, the Sawyer glacier does not disappoint the visitor. It is stunning.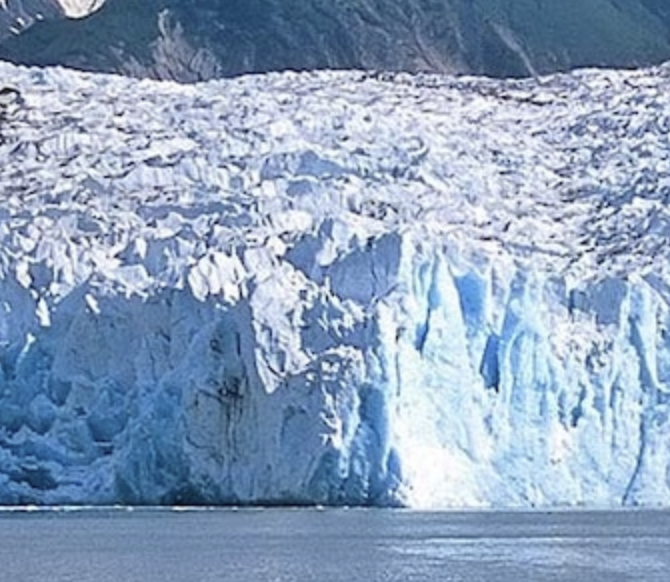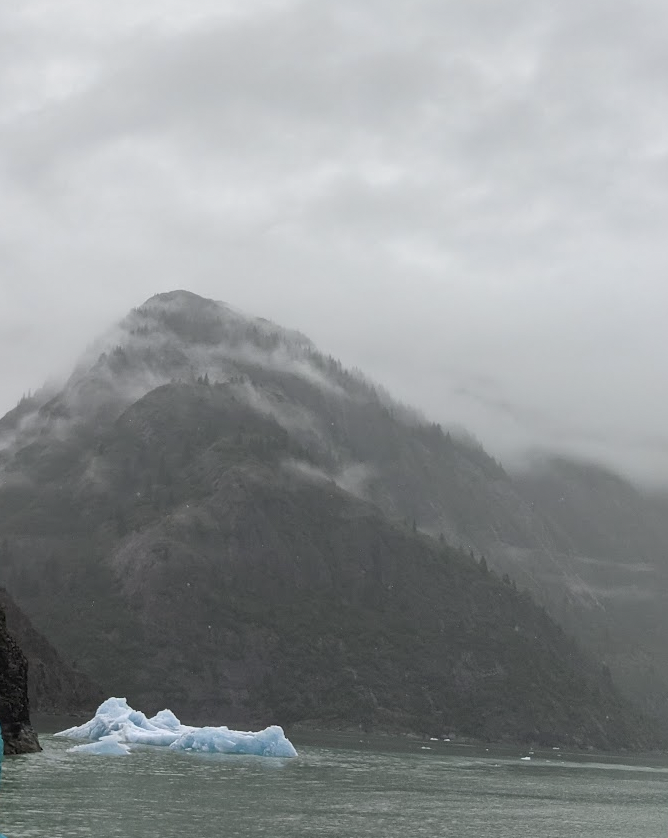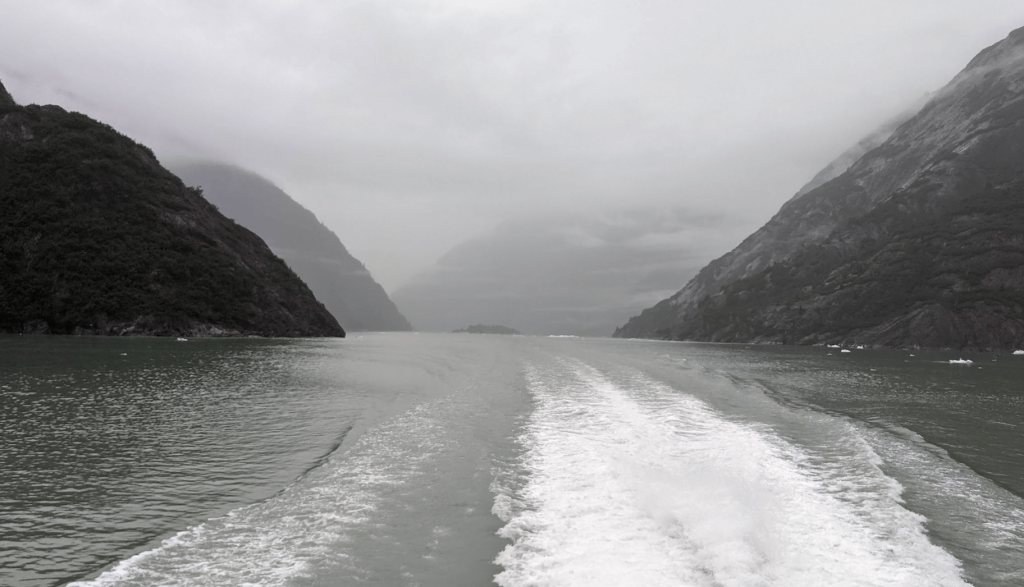 Getting close to the glacier is another matter. The cruise ships normally cannot get too close to the glacier. They would cruise the mouth of the fjord. For an extra charge, visitors can take a ride in a catamaran that will speed down the fjord and get you up and close to the glacier. 
This ride is breathtaking because of the terrain on both sides. The rising craggy hills tower over the narrow waters and have numerous waterfall-like rivulets running down the slopes and joining the water below.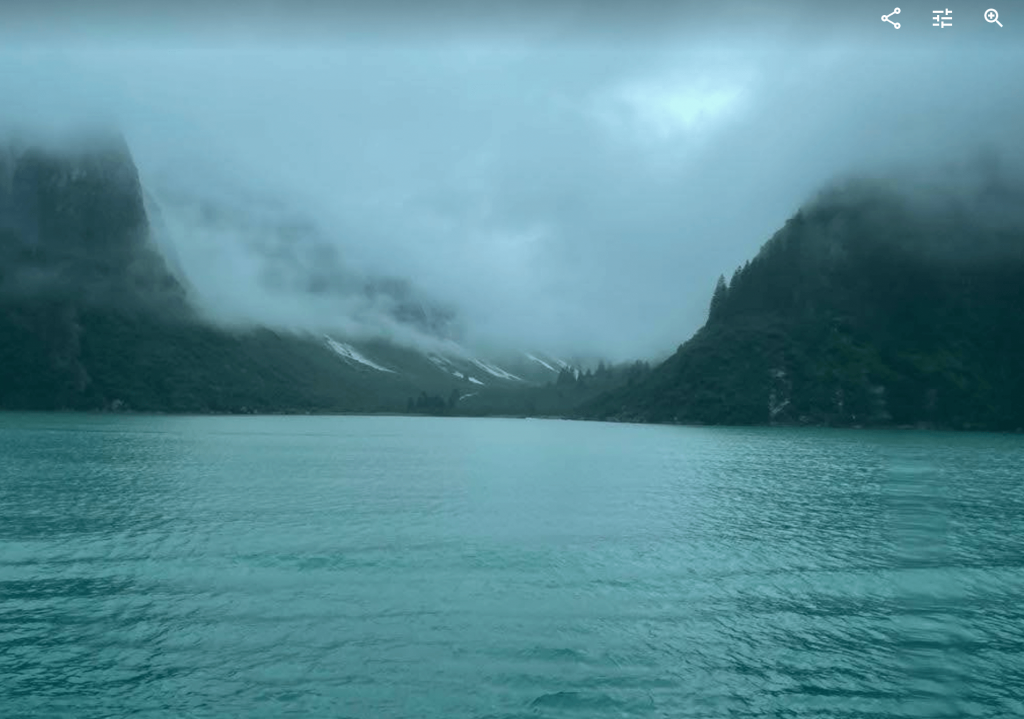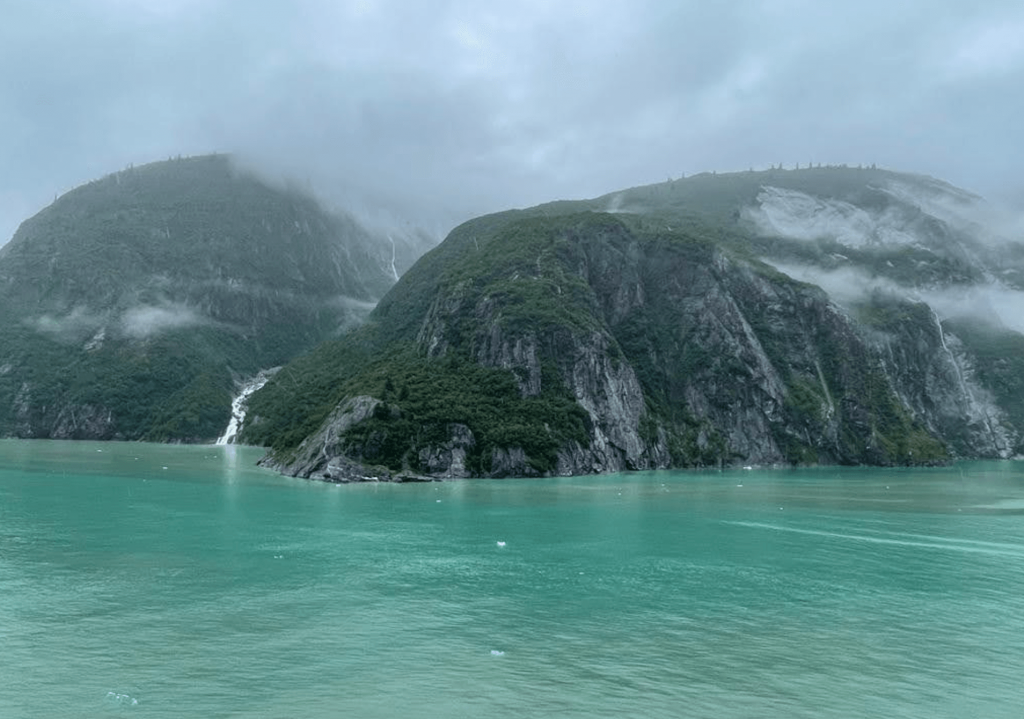 This region gets a lot of rain. Cloudy gray skies with fog are common weather conditions in this area. The wildlife here includes harbor seals, bears, deer, and a variety of birds. These are rarely visible during the catamaran rides though. However, if you are lucky, you might get to see whales depending on the time of the year. We did happen to be lucky and saw two whales. Apparently, they come to feed in the plankton-rich waters of the fjord. The rich nutrients in the water give it a distinctive aqua blue shade.