The Peaks of Otter are located on the Blue Ridge Parkway and these are three mountain peaks. They overlook the town of Bedford, Virginia. The three peaks are Sharp Top, Flat Top, and Harkening Hill. There's a man-made lake called Abbott Lake in the valley between the peaks. The Peaks of Otter Lodge sits on the banks of this lake.

This area has numerous hiking trails. Sharp Top is the most popular hike. The view from the top is spectacular. For those who do not want to hike all the way up, there is a shuttle bus that will drop the visitors 15 minutes walk away from the top.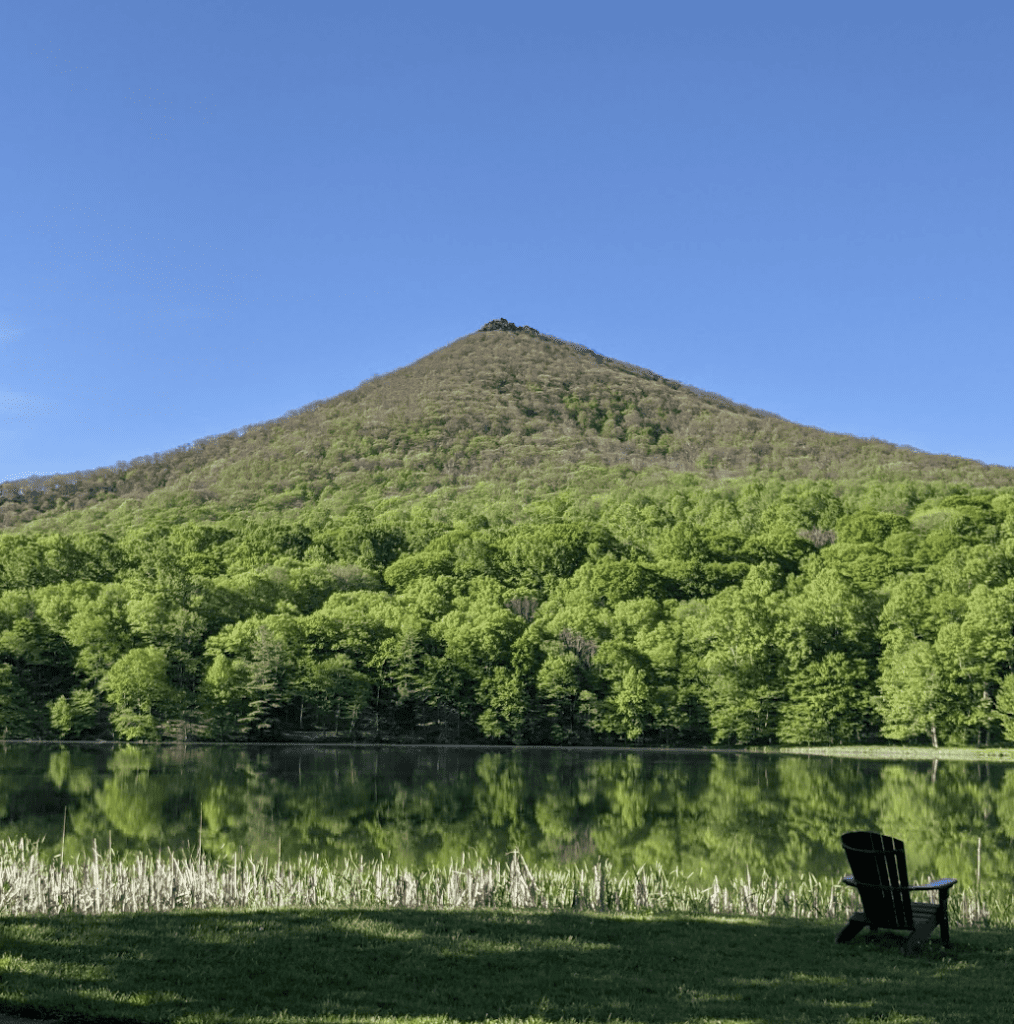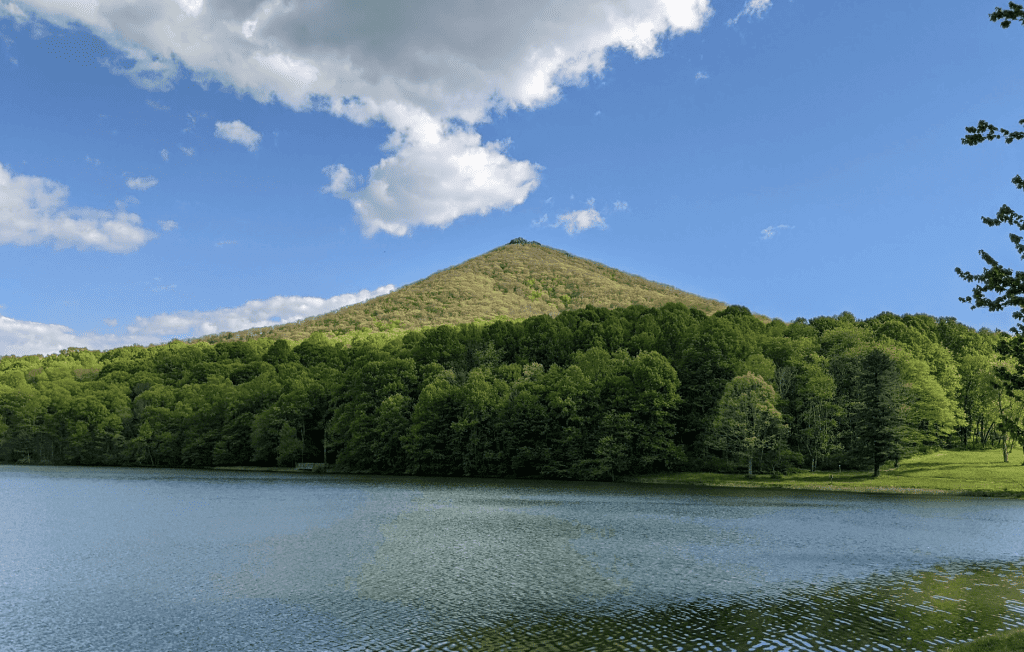 Staying at The Peaks of Otter Lodge has its advantages. It is a serene place to stay with minimal WiFi, and no television – just nature and its beauty around. The food at the restaurant was good especially if you get the seating overlooking the peaks and lake. In the evening they have a campfire that gives a chance for the guests to meet other guests and enjoy the starry night with the warmth of the fire.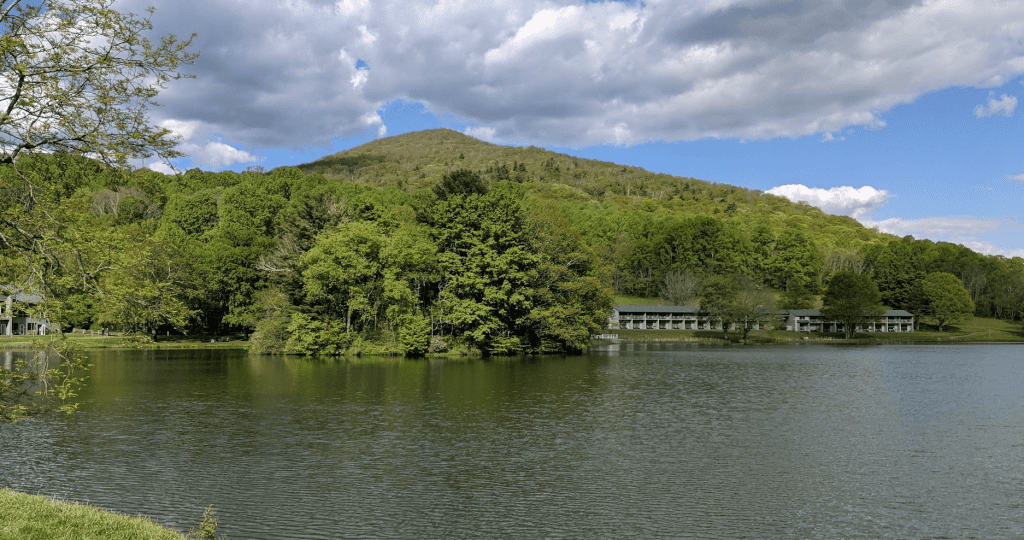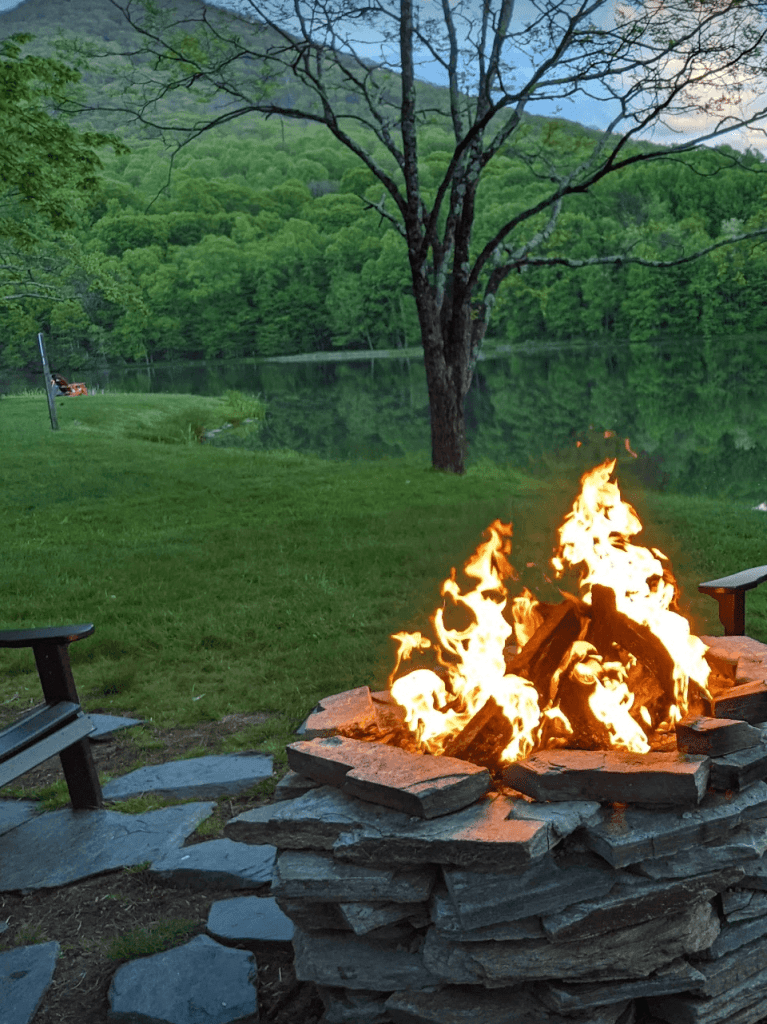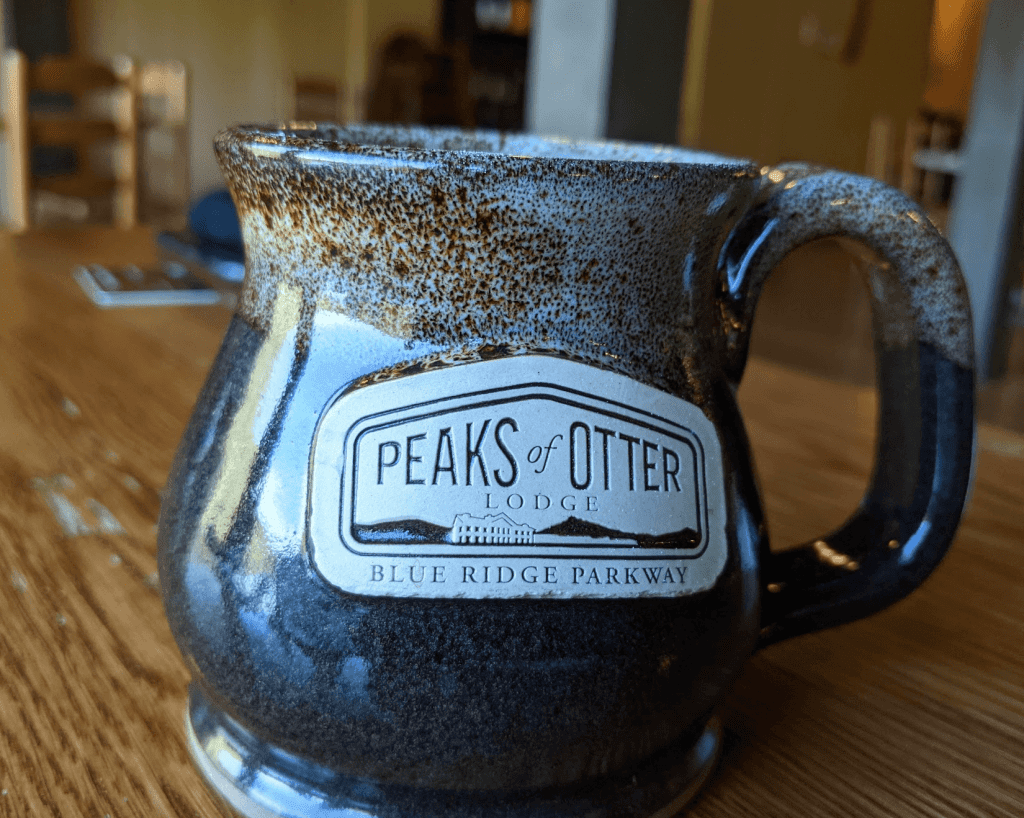 There is a flat trail running around Abbot Lake. Also further up north from the lodge, there's the restored historic Johnson Farm near the trails Harkening Hill. Further north lies the Flat Top Mountain trailhead and opposite that is the Fallingwater Cascades trail. This loop has some moderate climbing and also the joy of crossing a stream rushing downstream.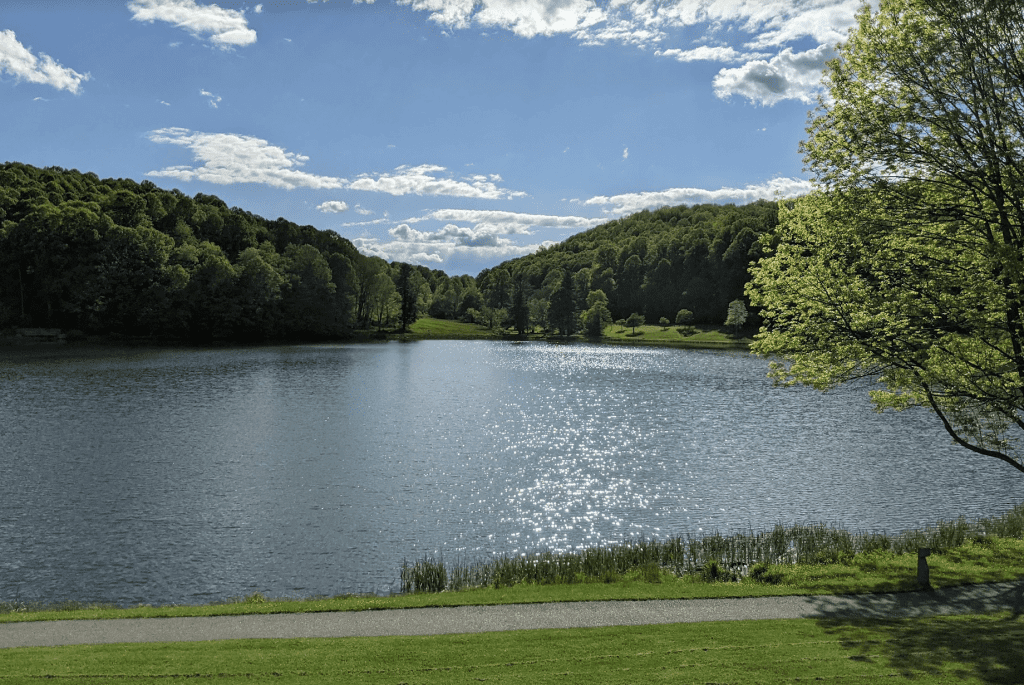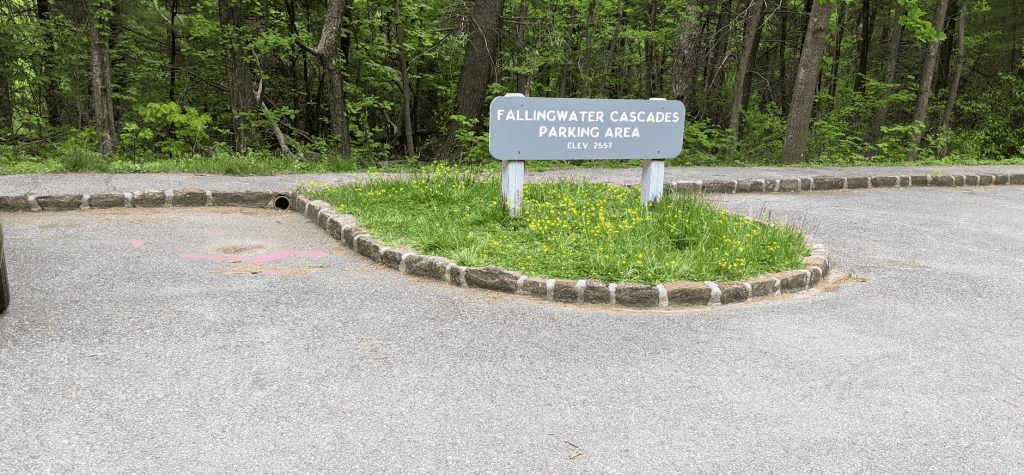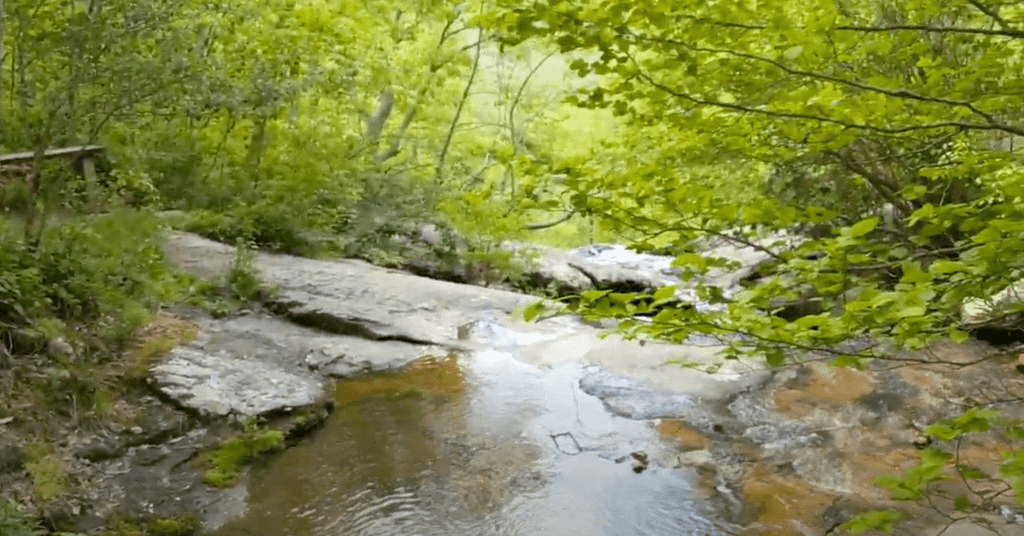 The Peaks of Otter provides that calm, beautiful environment perfect for a weekend getaway.
Where to stay in Peaks of Otter – The options closest to the peaks are the Peaks of Otter Lodge and the Peaks of Otter campground. One can also stay in Bedford, VA which is a little over 20 minutes from the Peaks of Otter Visitor Center.
Upper Goose Creek Valley Overlook
The Upper Goose Creek Valley overlook lies at an elevation of 1925'. The popular times to visit this area are May onwards i.e summertime, and also October for fall colors. It is less than 10 minutes drive from the Peaks of Otter Lodge and about half an hour drive from Bedford, VA.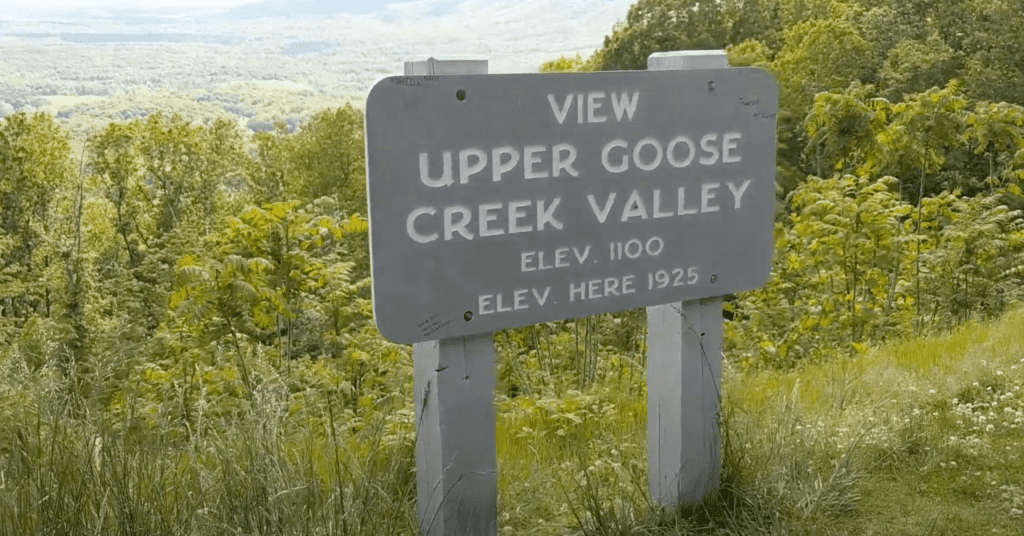 The Blue Ridge Parkway
Part of the Appalachian Mountain Range, the Blue Ridge Mountains are located in the Eastern United States and run from Southern Pennsylvania to Georgia. The Blue Ridge gets its name from the blue color of the mountains when looked at from a distance. This happens because of the isoprene released into the atmosphere by the trees that grow here. 
There are numerous trails for hiking and trekking, camping grounds, picnic areas, scenic spots, observation towers, lakes, etc. on this route. Rock Climbing, swimming, fishing, hang gliding, etc. are activities done here.