Updated – Nov 2022
ATL Atlanta Airport – Parking Rates, Long Term, Economy, Park Ride, Park n Fly
Atlanta airport address – 6000 N Terminal Pkwy, Atlanta, GA 30320
Atlanta Airport Code – ATL
Parking facilities available at Hartsfield-Jackson Atlanta International Airport include –
Hourly parking (Short-term parking) at Atlanta Airport (ATL) –
Conveniently located in front of each terminal, these are meant for people meeting passengers who need to park for a short duration. These are the closest to the terminals. There is one located in front of the North terminal and another in front of the South terminal.
Hourly Short-Term Parking Rate at Atlanta Airport (ATL)-

$3.00/hr – 1 to 2 Hrs
$4.00/hr – 3rd to 6th hour
$36.00/day after 6 hrs
$36.00/day each additional day
Daily Parking at Atlanta Airport (ATL) –
This provides covered deck parking (except the fourth level) for the vehicles and are well located directly opposite each terminal.
Daily Parking rates at Atlanta Airport (ATL) –
$3 per hour
$19 per day
Economy Parking at Atlanta Airport (ATL) –
Located adjacent to the parking decks, these are meant for long term parking and of course is the most economic as the name suggests. There is one for each terminal – in the North and South. They are accessible through the Airport Access Roads for each terminal. Another one is the West Economy parking located to the west of the terminals and serves both the terminals.
At these Economy Parking lots there is a free shuttle service available for people who do not prefer to walk. Known as the Economy Lots Courtesy Shuttle Cart Service, it is available from 8 AM to midnight.
Economy Parking rates at Atlanta Airport (ATL) –
$3 per hour
$14 per day

International Park-Ride at Atlanta Airport (ATL) –
This is a convenient option for passengers wanting to park their vehicle and take a flight. There is a free shuttle service available from the passenger's vehicle to the terminal of choice. Upon return, the passenger can take the shuttle van from the ground transportation center to return to their vehicle. There are three park-ride lots – Park-ride lot A, perk-ride lot B and park-ride lot C. They are located towards the southwest of the terminals.
Park-Ride rates at Atlanta Airport (ATL) –
$3 per hour
$14 per day max
ATL West Parking: Located at 4199 Skytrain Way, College Park, GA 30337
$3.00/hour- 1st – 3rd hrs
$16.00/day after 3 hours
$16.00/day each additional day
ATL Select: Located at 1800 Sullivan Rd. College Park, GA 30337.
Uncovered
$3.00/hour- 1st – 3rd hrs
$10.00/day after 3 hours
Covered
$3.00/hour- 1st – 4th hrs
$14.00/day after 4 hours
Oversized Vehicles
$6.00/hour- 1st – 4th hrs
$28.00/day after 4 hours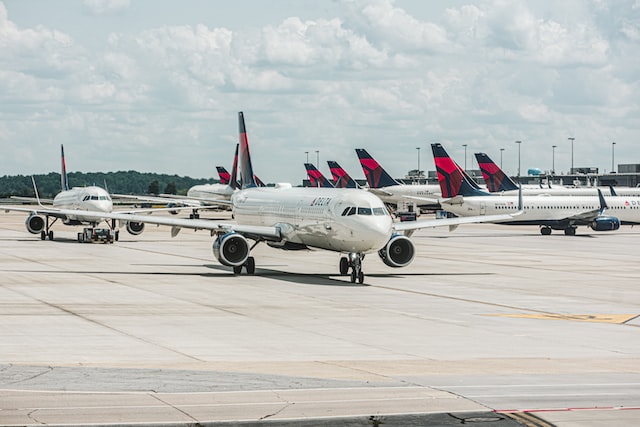 Gold Reserve parking at Atlanta Airport (ATL) –
Located just next to the North and South terminals, each of the Gold Reserve parking lots are situated on the ground level of the parking decks. These are covered. There are private entrances and exits equipped with intercom. Because these are reserved parking, Gold parkers are assured of a space and do not need to wait in line.
Gold parking rates / Fees at Atlanta Airport (ATL) –
$3 first hour
$Up to $34 per day
Off-Site Parking at Atlanta Airport (ATL) –
Apart from the Airport parking at the Hartsfield-Jackson Atlanta International Airport, there are companies which provide off-site parking for the passengers. Courtesy shuttle from the airport to these off-site parking facilities are available. The pick-up and drop-off takes place on the Orange Bus Isle.
ATL provides a few parking services for the benefit of customers. They have security personnel monitoring and assisting passengers in the parking lots. ATL has the Airport Parking Courtesy Assistance Services that provide and facilitate help with jump-starting, flat tire issues etc. Throughout the Airport parking facilities, emergency Information Telephone Call Boxes are strategically placed.
ATL Atlanta Airport Taxi/Cab fares, MARTA, AMTRAK Train, Greyhound bus,Shuttle
Atlanta Airport (ATL) Ground Transportation :
Atlanta Airport Uber/Lyft rideshare pickup zone can be accessed by going to the escalators located between doors N2 and N3 to the Rideshare Pick-up Zone.
Taxi / Cab at the Hartsfield-Jackson Atlanta International Airport (ATL) –
Taxi / Cab service is located in the Red Bus Isle. There is a fixed fare for taking a taxi from Atlanta airport to the central business district – zone of downtown, Buckhead and Midtown.
Flat Taxi rates from ATL Atlanta airport to Downtown Atlanta – $30
Flat Taxi rates from ATL Atlanta airport to Buckhead – $40
Flat Taxi rates from ATL Atlanta airport to Midtown Atlanta – $32
There is a $2 charge for each additional person.
Taxi fares for other areas outside the Business district are computed by meter.
Because of the good public transport system it is convenient to travel from the ATL airport to most of the areas of the city. Some of the well known areas of Atlanta include Peachtree Battle, Tuxedo Park, Chastain Park, Inman Park, Candler Park, Lake Claire, Little Five Points, Kirkwood, Old Fourth Ward, East Atlanta, Cabbagetown, Reynoldstown, Edgewood, Collier Heights, Dunwoody, Sandy Springs and North Springs
Atlanta Airport is very well connected by public transport.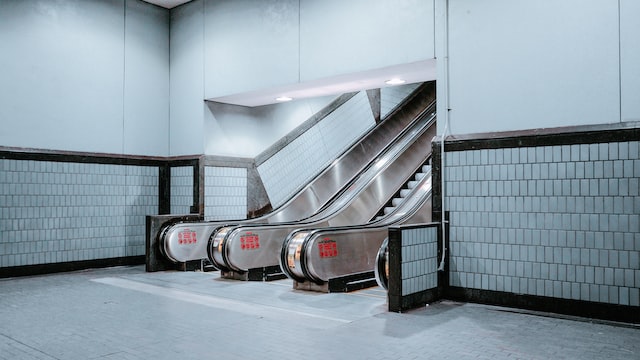 MARTA – MARTA operates Atlanta's public transportation system. Taking the MARTA train to the airport is one of the most convenient methods of getting to the airport. The trains also have ample luggage space. There is a direct train service right up to the airport. The Airport station is the final stop on the South Line. It is only 17 minutes away from Five Points Station which is the hub of MARTA rail system.
At the airport, the MARTA Airport station is located at the western end of the main terminal. There are signs which can be followed up to the station.
However, MARTA to and from the airport is not a 24 hour service. On weekdays the timings for MARTA are 5 AM to 1 AM and for weekends its from 6 AM to 12 midnight.
Getting from the airport to any location on the East-west line of MARTA can be done by changing at Five Points station. So getting from Atlanta Airport to Indian Creek, Kensington, Avondale, Decatur, East Lake, Edgewood/Candler Park, Inman Park/Reynoldstown, King Memorial or Georgia State can be done by taking the south line from Airport station and changing at Five Points. Similarly getting from Atlanta Airport to Dome/GWCC/Philips Arena/CNN Center, Vine City, Ashby, West Lake or Hamilton E. Holmes or Bankhead can be done by changing at Five Points station.
On the Northeast – south line, the locations directly reachable by MARTA are Lindbergh Center, Lenox, brookhaven/Oglethorpe, Chamblee and Doraville. Others in the north-south line are Arts center, Midtown, North Avenue, Civic center, Peachtree center, Garnett, West end, Oakland City, Lakewood, East Point, College Park.
Atlanta Airport (ATL) –Amtrak
Amtrak station close to the airport is located at 1688 Peachtree NW, Atlanta, GA 30309. The MARTA bus service, Route 23 – Peachtree Road/Buckhead, stops at the Amtrak station. This route runs between Lenox Station (Lenox Market Place) and Arts Center Station.
From Atlanta airport to Amtrak station one can avail of a shared-ride shuttle or take a cab.
Atlanta Airport (ATL) Greyhound Bus –
Greyhound Flightlink is located at the Atlanta Airport (lower level, North terminal) and connects various points in and around the city to the airport. Greyhound timings at the Atlanta airport – Weekdays: 8 a.m. to 10 p.m.; Saturday: 9 a.m. to 4 p.m. and Sunday: 10 a.m. to 4 p.m.
Car rentals at the Hartsfield-Jackson Atlanta International Airport (ATL) –
A number of rental companies operate form here. They have registration counters at the Atrium. There is a free shuttle service to the car pick-up area. The shuttle would be available from the Yellow Bus Isle located in the Ground Transportation Center. Other off-site car rentals located a few miles from the airport include Airport Rent-A-Car, Payless Car Rental and EZ Rent a Car.
Limo services are also available at the airport.
Things to Do in Atlanta, US
During your time in Atlanta, you'll find a number of things to do. This city, the capital of Georgia, was important to the American Civil War and played an important role in the 1960s Civil Rights Movement.
Peachtree Street
Located in downtown Atlanta, US, Peachtree Street is one of the city's principal thoroughfares. It runs through Midtown and Buckhead neighborhoods, and is home to many of Atlanta's most prominent buildings.
Peachtree Street is one of Atlanta's oldest streets, but it is still an active commercial thoroughfare. It is the route of the AJC Peachtree Road Race, which kicks off the Fourth of July celebration each year. The annual event is one of the world's largest 10k races, with runners running 6.2 miles from Five Points to the Atlantic Ocean.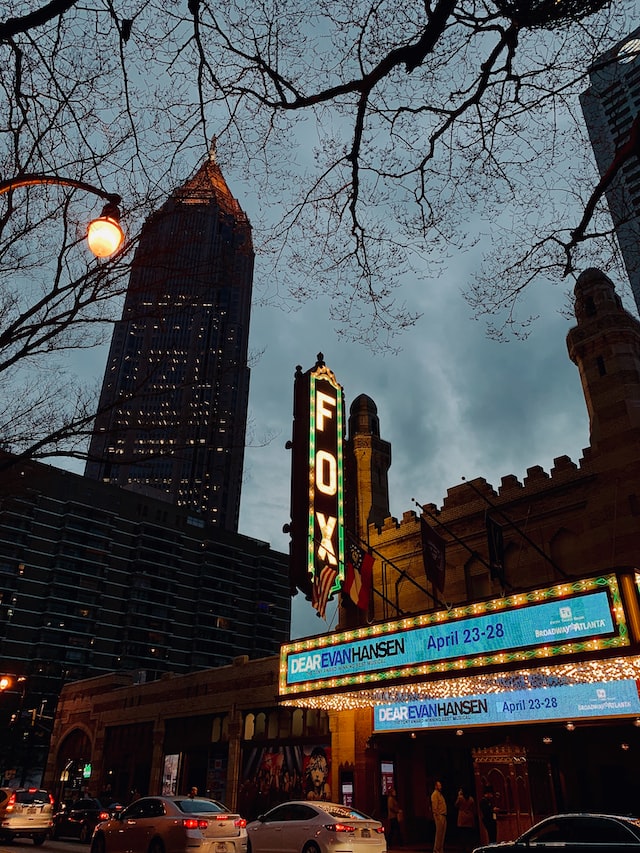 Throughout its history, Peachtree Street has been used for a variety of one-time parades. Peachtree Street is also the route of Atlanta's annual St. Patrick's Day Parade, which draws over a million spectators. Peachtree Street is also home to the Atlanta Christmas Parade, which takes place on the first weekend in December.
Peachtree Street is not the only street with a unique name in Atlanta. Other streets in the city have been named for natural or commerce landmarks.
Peachtree Street is one street that follows the route of the Peachtree Trail, an Indian-era trail that ran along the Chattahoochee River. The Trail was used by the Muscogee people to travel north and south along the rivers. In fact, the name Peachtree comes from the Muscogee word "Pakanahuili," which means Standing Peach Tree.
Peachtree Street has also been used to market syrup during prohibition in the late 1880s. This was done by pharmacist John Pemberton at Jacob's Pharmacy on Peachtree Street in the Five Points neighborhood. The name Peachtree Street was later used to designate a portion of the road that met the rail lines at the city's original train depot.
Atlanta Botanical Garden
Located in Midtown, Atlanta Botanical Garden is a must-see destination for families in Atlanta. The garden features 30 acres of outdoor and indoor gardens, and special exhibits. The garden offers a variety of programs for children, including storybook time, art projects, and themed garden playtime.
The Atlanta Botanical Garden offers a variety of exhibits and special events, including its Goblins in the Garden Halloween event, Garden Lights Holiday Nights, and Holiday Model Train display. The garden also features the Edible Garden, which includes an herb wall and fruit displays.
The Atlanta Conservatory is also a must-see, with an impressive orchid display and a large collection of tropical plants. The Fuqua Orchid Center is the largest collection of its kind in the United States. This 16,000 square foot facility houses a wide variety of orchids, including some rare varieties.
There are also two woodland areas, which are ideal for families to explore. In addition, there are also special exhibits in the fern glades and Japanese garden.
The Garden has also introduced new themed sculptures. Visitors can enjoy "Origami in the Garden," which features 18 sculpture installations sealed in wax over a 35-step process.
The Canopy Walk is also a must-see, with 600 feet of suspended walkway suspended in trees. This provides a spectacular view of Storza Woods. The garden also has a newly renovated splash pad area. Previously, the area was much smaller, but it has been expanded to be twice its original size.
During the holiday season, visitors can enjoy a Garden Lights holiday lights display, which features changing lights to holiday music. The Garden also offers special exhibits on orchids, which feature specially marked sculptures.
The Atlanta Botanical Garden also has a children's garden, which includes a specialized exhibit on nutrition.
Atlanta Glass Treehouse
Whether you're visiting for a vacation or just passing through, you'll find plenty of fun things to do in Atlanta US. The city is full of unique attractions, world-class museums, and professional sports. If you're looking for an escape from the city, you'll love the many treehouses in Atlanta.
Several treehouses are located within city limits, including an Atlanta treehouse near Georgia Tech. These treehouses offer a unique experience for couples and families. They feature a kitchen and dining room, a fireplace, and a deck.
One treehouse is located near the world's longest zip line, making it a fun destination for couples and families. There's also a luxurious treehouse on five acres with a deck, grill, and WiFi. You'll also find an outdoor hot tub and kitchenette.
A modern treehouse in Atlanta is called the Archimedes' Nest. It's a custom-built treehouse that is nestled among trees, and it comes with everything you could possibly need. It features a queen bed in a loft, a gas grill, and a dining table for six. It's also home to an emu, an emu ranch, and turkeys. It also has a half bath on the main level.
Another treehouse is located in Kennesaw, a suburb north of Atlanta. It has a deck, hammock, and screened-in porch on the bottom level. It also has a mini-fridge, a coffee maker, and a fireplace. It's also pet-friendly for a fee.
Atlanta also has a variety of festivals and events. Some festivals focus on arts, while others are focused on food and music. Some festivals are held in neighborhoods like the Old Fourth Ward and Piedmont Park.
The Center for Puppetry Arts is the largest of its kind in the US. It features live puppet shows and puppet-making workshops.
Atlanta Civil Rights Museum
Located in downtown Atlanta, the new civil rights museum has been designed to connect current human rights issues with Atlanta's historic contributions to the civil rights movement. The structure is estimated to cost $75 million and took eight years to complete.
The museum features interactive experiences that help visitors to understand the human rights movement. Upstairs, the main exhibits are on global civil rights, Martin Luther King Jr., and the "I Have A Dream" speech. There are also a number of videos that show how civil rights events unfolded.
The "lunch counter protest" is an interactive experience that recreates a 1960s diner. Visitors can put their hands on a counter and listen to the sounds of the protest. A timer measures their hands. Then, they are transported back to the Woolworth lunch counter.
The human rights gallery, located just off the main entrance, features interactive experiences that help visitors learn about human rights around the world. It also features items from King's personal papers.
The museum has also included an exhibit that shows how a group of bus riders in the American South protested segregation on interstate bus terminals. This exhibit includes footage of the violence they experienced, as well as their firsthand accounts of the rides.
Another exhibit honors those who died in the civil rights movement. Visitors can also visit the Who Like Me room, which is a full-length mirror that allows them to see how they would look as a black person.
The museum is also home to the LGBT Institute, which is dedicated to bringing together the gay, lesbian, bisexual, and transgender community. It is the only such institute in metropolitan Atlanta. The ministry hopes to collaborate with universities and other LGBT organizations in order to promote "lived equality."
Six Flags Over Georgia
Located in the city of Atlanta, Six Flags Over Georgia is an exciting, world-class theme park. This park offers nearly a dozen roller coasters, and several water rides. You'll find everything from a signature USA theme to an immersive Warner Bros. Entertainment library theme. It's also got an interactive water play structure and a kids' park.
Six Flags Over Georgia is the largest regional theme park in the Southeast. The park opened in 1967 and is nearly 300 acres in size. It has 40 rides and attractions. Among the rides are two record-breaking roller coasters. You can also enjoy live entertainment, shows and dining options.
Six Flags Over Georgia offers a season pass for multiple visits. These passes offer discounts on food, merchandise and preferred parking. You can purchase a pass online or at the park. These passes also allow you to skip the line on rides. You can add the pass to your Apple Pay wallet. This feature is available through Six Flags Over Georgia's mobile app.
Six Flags Over Georgia is an ideal park for families. There are several themed sections of the park that are inspired by the state of Georgia. These include the Georgia coast area, the Georgia Cyclone and the Super Friends area. These areas are themed after Georgia's cultural and geographic aspects, the state's capital city of Atlanta, and the DC Comics city of Metropolis.
The park also has several shopping districts. You'll find everything from toys to t-shirts featuring Looney Tunes characters. You'll also find DC Super Friends Heroes Store, the Bugs Bunny Boomtown kid's area, and Goliath Gifts.
The park has several seasonal events. You can visit during Holiday in the Park in November, or in December during the Six Flags Christmas celebration. These events feature over one million lights, seasonal decorations, and Christmas trees. You can also enjoy Fright Fest, an annual Halloween event.